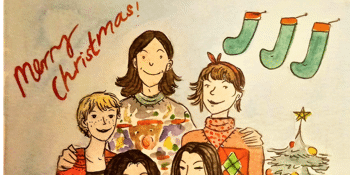 Hannah Potter
w/ SMALLTA!K & BB Sabina
Gasometer (Upstairs) (Collingwood, VIC)
Wednesday, 22 December 2021 7:30 pm
Finally coming together post-lockdown to put on the show they promised you pre-lockdown, it's Hannah Potter, BB Sabina and Smalltalk; here to soothe your frayed senses and tumultuous nerves.
Pixie-voiced Hannah Potter blends blues, folk and a kicking bit of punk with often painfully honest and razor sharp observations about the people she loves and her reactions to them. Drawing inspiration from Cat Power, Sarah Mary Chadwick and Angie McMahon, Hannah has been playing Melbourne venues for the past few years and is now finally whipping up her debut album with the help of her favourite drummer and the wonderful folks over at headstone records.
The music of musician/songwriter BB Sabina is an immersive experience, drenched in rich guitar tones and emotive lyricism. In 2019, BB Sabina collaborated with ARIA-nominated Melbourne producer Evelyn Ida Morris to release her debut EP which explores the creative process; inspiration, struggle and release.
"Powerful and captivating debut EP" - Music Feeds
"…a rich emotional journey, navigating the spaces between quiet contemplation and intense angst." - Happy Mag
https://bbsabina.bandcamp.com
Geelong based collaborative, SMALLTA!K, find their inspiration in a dynamic range of musical flavours - from Arctic Monkeys to Melbourne's own Hiatus Kaiyote. Performing at local shows and festivals, including Spacefest and Turtle Bend, their sound continues to flow into the Melbourne scene. Currently in the process of recording their debut album, the band plans to have their music released into the world before the end of the year.