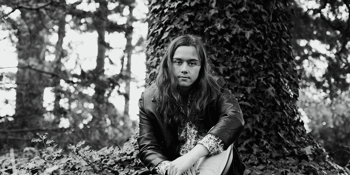 THAA Records / Ecstatic! Management / Unified Music Group presents...
Wilson Blackley
Gasometer (Upstairs) (Collingwood, VIC)
Wednesday, 15 December 2021 7:00 PM
With his anticipated debut single 'Home' released this week, 19-year-old Wilson Blackley will take to Melbourne's Gasometer Hotel this December for his first live show in close to two years.
Bringing with him a slew of beautiful alternative-soul numbers, Blackley takes to the Gaso Upstairs, warming up for sets at NYE On The Hill, as he gears up for a mammoth 2022.
This will be the first chance to hear 'Home' – recorded to tape at The Teskey Brothers' Warrandyte quarters, Half Mile Harvest Studios – with Grammy Award-nominated co-producer and engineer Sam Teskey.
Tickets are limited, so don't miss out!