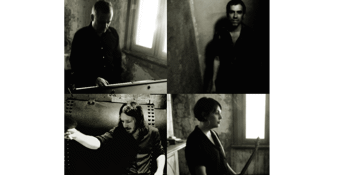 NEW WAR
w/ Terrible Truths & Parsnip
Gasometer (Collingwood, VIC)
Friday, 22 February 2019 7:30 PM
New War exploded back into our consciousness mid 2018 with their long awaited and anticipated 2nd album, "Coin" (it Records).
A more immediate sister to their Self-Titled debut, spilling out in new directions while keeping the essence of the group intact, "Coin" quickly picked up rave reviews. In addition to a long listing on the AMP awards and RRR Album of the week, New War found themselves supporting goth queen Lydia Lunch and back at the Town Hall during Melbourne Music Week in 2018 plus spots on the Farmer & the Owl and Adelaide Fringe Festival lineups in 2019 as well as a tour with like minds Tropical Fuckstorm.
A nasty blur of R & D (rhythm & detonation), open-bordered punk & fevered reports on life, money, & violence, New War are only their own.
They perform their first Melbourne show for the year with special guests Terrible Truths and Parsnip.