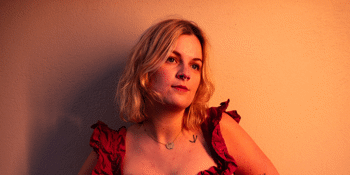 The Gasometer Hotel Presents
Romanie
With Special guests
Gasometer Downstairs (Collingwood, VIC)
Friday, 23 February 2024 7:30 pm
In the music of Romanie, the listener is invited to become immersed in a rich palette of sounds and influences, buoying a natural vocal talent. For Belgian-born, Melbourne-based singer and songwriter Romanie Assez, the music has always stemmed from an innate desire to express creativity through personal and engaging storytelling.

Following on from a string of foundational singles, a 2021 EP that heralded her true arrival, and a strong start to 2023 with numerous music releases that have further cemented her status as an artist to watch, Romanie now delivers her debut studio album – Are We There Yet? The record, a striking collection of music that captures the energy and effervescence of one of Melbourne's best new songwriters, is dynamic and fitting for where Romanie Assez is in her creative journey. Already developing a strong reputation as a talented artist in her local community, the last two years have seen Romanie broaden her scope and become embraced by music communities around the country.
The release of Are We There Yet? is matured, emotionally intelligent and immersive: twelve tracks of gorgeous indie compositions that speak to the heart and individuality of Romanie's personal style. Come catch her with her 4 piece band live!