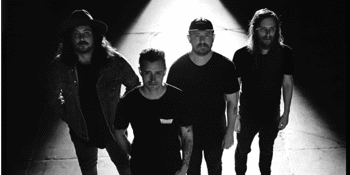 The Gasometer Hotel presents
Slay Belles
With A Gazillion Angry Mexicans, Mountain Wizard Death Cult, Planet of the 8s and ScarnOn
Gasometer Downstairs (Collingwood, VIC)
Friday, 22 December 2023 7:30 PM
Merry Christmas ya Freaky animals

Headstone and A Gazillion Angry Mexicans are hosting a Christmas party at the mighty Gasometer hotel. 2023 has been a massive year for us all and we want to show you how much it's meant to us by putting on a massive night of revelry, debauchery and gift giving……

Unfortunately we spent all our pocket money on chips and soda so the gift we have for you is live music! Demanding everybody read out loud the jokes in their Bon Bons is Sydney's finest drunken Santa…MOUNTAIN WIZARD DEATH CULT.
Passed out on the couch whilst the start menu of "A Miracle on 53rd Street" dvd plays on repeat…PLANET OF THE 8S.
Wearing their least torn board shorts and the polo shirt that Aunt Julie gave them last year is…SCARNON.
Mum (wine in hand) has promised not to embarrass us in front of our friends and Dad has said that we are allowed to sit at the adults table.
Whether you think Die Hard is a Christmas movie or not it doesn't matter. Whether you like trifle or pavlova, who cares? All that matters is we can all sit down at lunch time and have a laugh and a meal together.
More info to come…
* Die Hard is definitely a Christmas movie
** Secret Santa has been cancelled cause your cousin always forgets to buy a present