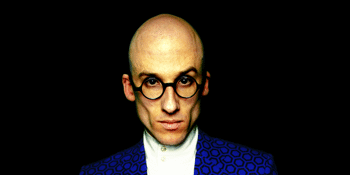 The Gasometer Hotel Presents
Mr Bruce (formally of The Correspondents) + guests
With Special Guests
Gasometer Downstairs (Collingwood, VIC)
Thursday, 29 February 2024 7:00 PM
Mr Bruce returns to Australia to play a handful of very special shows!
The former frontman of The Correspondents, one of the UK's most in-demand festival acts, has gone solo in spectacular style, unveiling a new sound which draws on decades of UK dance music from tech house and jungle to garage and hyperpop.
Thirteen action packed years performing and touring the world in The Correspondents came to an abrupt end in October 2020 with the sudden death of his bandmate, Tim Cole (aka Chucks). Since then he has released an EP and a collection of singles with producer Angus Kemp. The work which includes some award winning music videos created by the artist himself, focuses on the complexity of grief not only in relation to his own loss (he also lost his twin brother in 2006), but framing wider issues of climate crisis and politics. The singer may take on serious themes, but he does so with a lyrical candour and flamboyance that makes his music as joyful as it is urgent. The songs are important not only in being an exorcism of love and rage, but an expression of his love for dance music.
The release of fresh music comes with the creation of a new stage show featuring extraordinary choreography from the bendy-bodied performer and some of his boldest costumes to date. The show fuses together his latest material with a carefully selected handful of The Correspondents' hits to create a unique and unparalleled live experience. In 2022, he played more than twenty UK festival shows including a headliner slot on The Greenpeace Stage at Glastonbury. In many cases the singer was returning to festival stages that he had played as The Correspondents, these performances took on the energy of a wake celebrating the life of his bandmate. For those lucky enough to be there, the shows were powerful and unforgettable.
Mr Bruce is currently writing his debut album involving some very special collaborations with musicians, artists and climate activists. He continues to tour, but is focusing on a few carefully selected shows outside the UK.