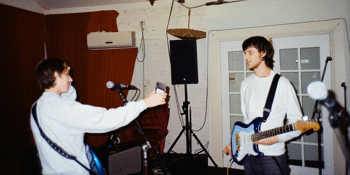 The Flock
Special Guests TBA
Gasometer (Upstairs) (Collingwood, VIC)
Friday, 4 March 2022 8:00 pm
The Flock is a 5-piece alt-rock group from Melbourne's East, well known around the Melbourne live music scene, having played unforgettable shows at iconic venues like The Worker's Club, Revolver Upstairs, the Gasometer Hotel and most recently The Espy.
After a long lay-off, The Flock can't wait to unveil the new material they've spent the past year developing, yet to be heard in the live setting they love to be in.
With enigmatic front-man Jordan Siamoa, virtuosos Ollie Mcnabb and Charles Kempton on guitar, and airtight rhythm section of Hamish Glaspole (drums) and Sam Pointon (bass), The Flock are a sonic powerhouse designed to give your ears a good time!